Welcome to the gallery, a showcase of my work dating back to 2011 when I produced my first collection of tableware in Pewter.

If you have any queries regarding commissions or general enquiries about any of the work please contact me.

'Botanique'

My first collection of Pewter tableware, inspired by drawings and photographs made at Kew Gardens in 2011.

I'd never used Pewter before and with some experimentation discovered its unique versatility. Often considered old fashioned and tainted with lead, Modern Pewter is lead free ; an alloy of tin, copper and antimony, it doesn't tarnish like silver and is easily cleaned with warm soapy water and a soft cloth. It's low maintence is ideal for interior use; panelling, furniture parts and door hardware.

The 'Botanique' collection won first prize at Pewter Live along with The Neish Award in 2012.

Some of the pieces are available for sale please contact me for details.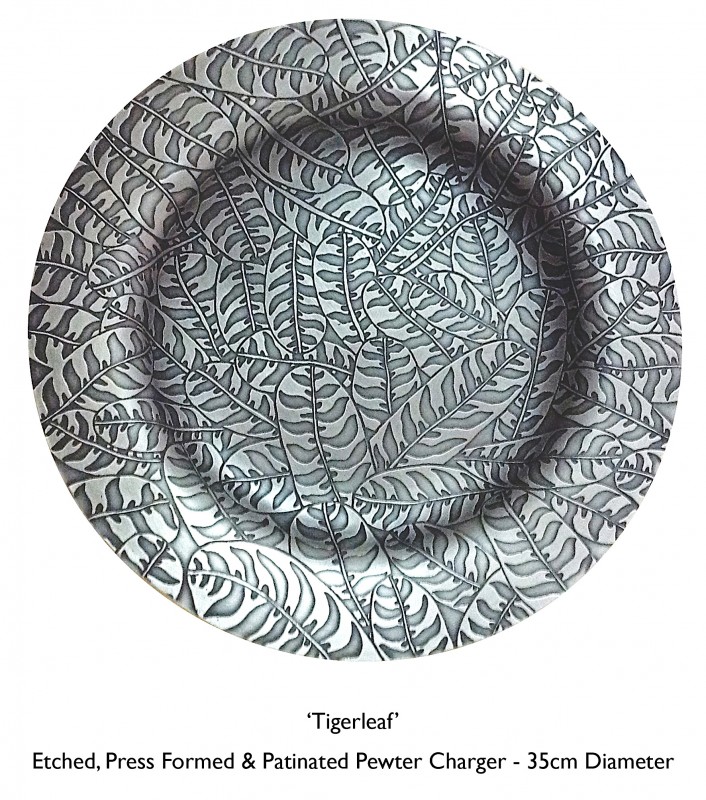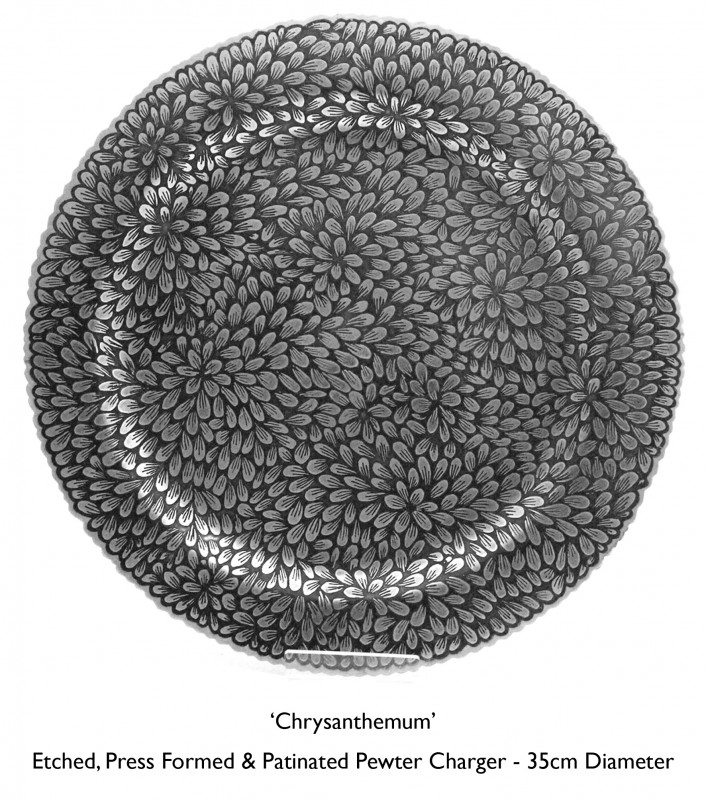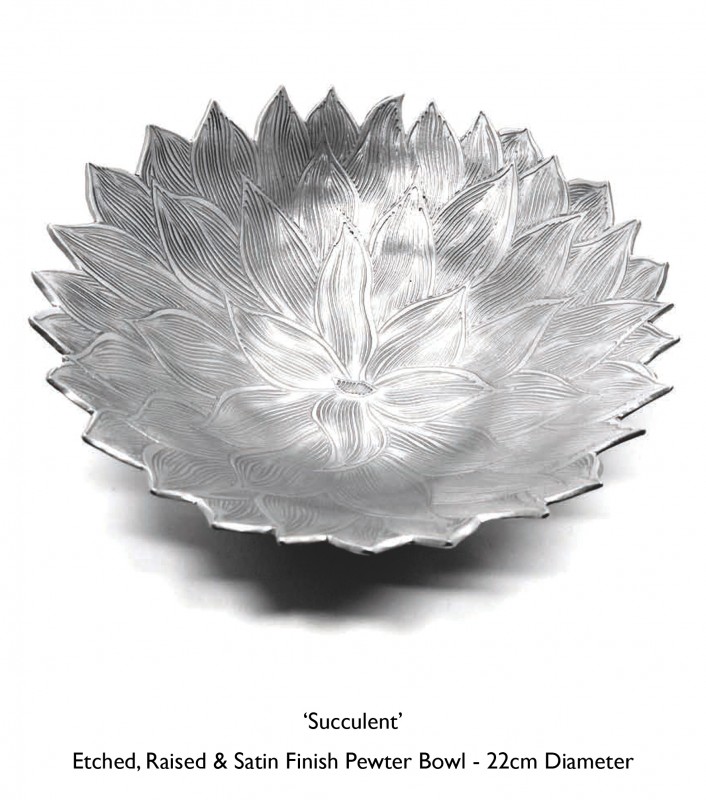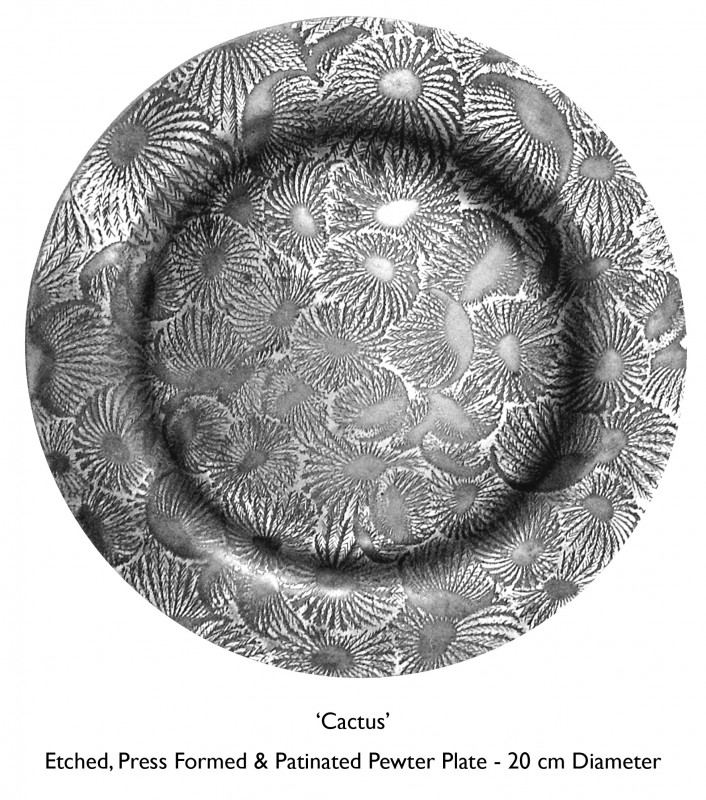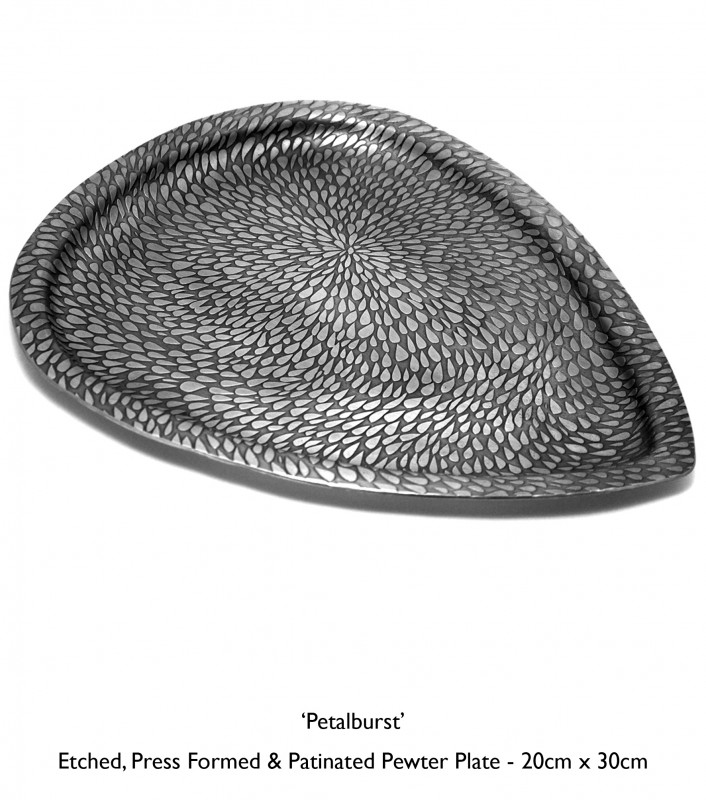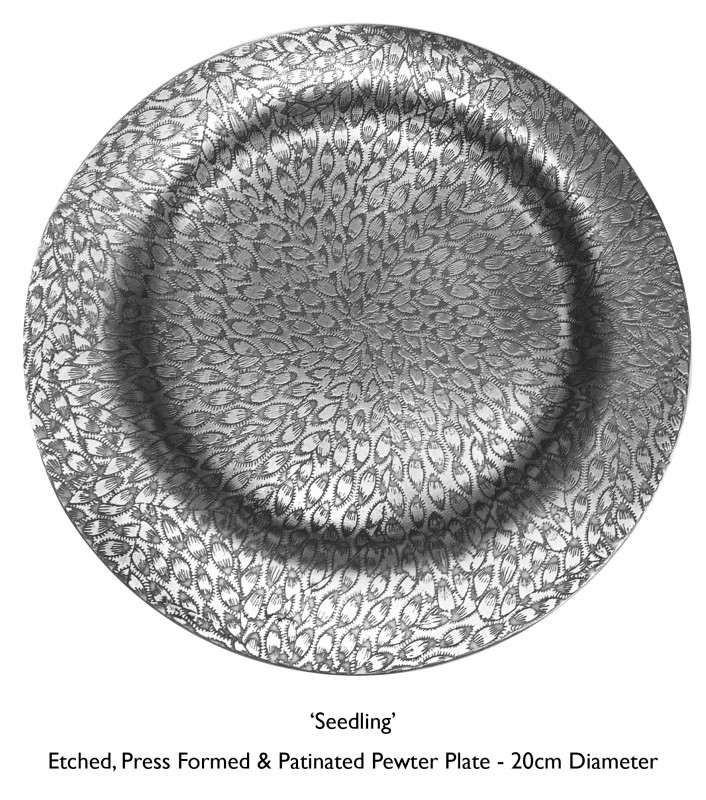 Click and add your text here
'Red Room'
This collection was curated for the Twin Peaks 20th anniversary exhibition at The Menier gallery, London 30th October - 3rd November, 2012. A homage to David Lynch and Twin Peaks.
I used Lynch's integral motifs from the notorious Red Room scene, the dialogue opens with the words "Let's Rock".  I tried to evoke a ludic idea of the scene , one resonant with Lynchian properties yet not nostalgic, instead taking his peculiar vision as an initial stimulant for my own creative process.